About
THERE ARE STILL DREAMERS AMONG US
We are just a couple of photographers who call Haddonfield, NJ and Philadelphia, PA home. We specialize in fine art and documentary style wedding photography and contemporary lifestyle photography for families new and old.
Shari DeAngelo, the principal photographer at shari deangelo studios, has been documenting weddings with her unique fine art approach since 2008. Wedding Photography has been the cornerstone of what we do and how I got started when I opened this studio.
Fine Art Photojournalism follows your day as it naturally unfolds and that your images will tell your story beautifully (and sometimes with a cheeky moment or two).  For years and generations to come we want you to smile as your relive your day. Your wedding album will become your first family heirloom. We all know that and our team is dedicated to working with you and your family.  We offer both a la carte wedding coverage as well as collections to suite your needs.  Learn more here.
I offer one of a kind maternity photography for those who want to celebrate this amazingly beautiful time in a woman's life. We'll work with you to get the perfect blend of maternity lifestyles photography, intimate and fine art maternity photography. Wether it's you alone or with your partner and extended family, it really is a special time that you'll wish you had documented 20 years from now.
I am the Principal and founding photographer. I direct all of the day to day operations and shenanigans here. I also do all the newborn, family and boudoir work. Most weekends I can be found shooting the wedding of people I will come to love and watch grow into families of their own. Although it takes a lot more than myself to deliver the work we deliver day in and out to our clients, I am proud of our team and to put my name on any of the work we produce here. I work with every single client and make myself available anytime for questions.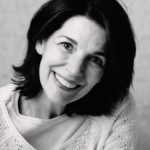 When I'm not at work, you'll find me birding with my husband, hiking in the woods with our golden retriever (Oakley), reading (probably historical fiction but could be just about anything), redecorating the house (again and always)  or out at the horse farm with my mom. I am foodie, former ballet dancer and engineer and proud momma to my son (Blair). Want to know more about me or how to work with me or one of my associates? Reach out and introduce yourself!
"We do not see things as they are, we see them as we are." -Anaïs Nin
Heidi, known by many as Patience, is an associate photographer here. She brings her ease and compassion with her on your wedding day. Patience has a way of making people comfortable in front of the camera and creating space for them to be themselves and have fun! Her 10 year journey in photography has developed her organic and fresh style and trained her eye and her heart for the magic moments.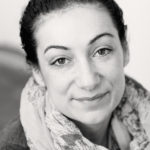 When she is not behind the camera you might find her practicing yoga, visiting the weekly farmers market in her Philadelphia neighborhood, or planning her next overseas travel!